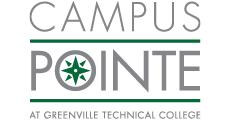 *Rent reflects price per student per semester. Please note the deposit does not hold a room, but instead acts as a damage fee. Proof of payment (financial aid awards letter) is required to hold a room.
What You Need to Know:
When mailing in fees for housing application, please ensure your first and last name are listed on the check or money order.
We are able to give an out of pocket cost estimate to students who turn in their financial aid award letter. This estimate is based on a student's enrollment in 12 credit hours, current tuition cost, and $1000 (estimate) in book costs. Please be aware that this is only an estimate and will change on a per student basis. We do not accept monthly payments so all out of pocket costs must be paid in full before being able to reside at our community.
Our community fills very quickly as space is limited. Please apply, pay the application fee, and turn in your financial aid award letter as soon as possible
* Pricing and availability are subject to change.
** SQFT listed is an approximate value for each unit.